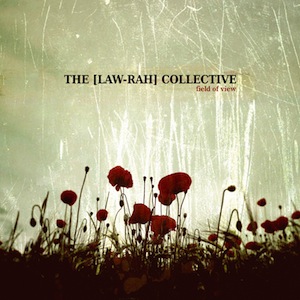 release info
title: field of view
artist: the [law-rah] collective
label: ant-zen
catalog nr.: act282
releasedate: october 29th, 2012
tracklist:
1. from a distance
2. power
3. underneath
4. the lie
5. a different perspective
6. from here
upc 821272307624.
jewelcase packaging.
photographs & layout by salt
additional engineering by manuel g. richter
by now it should be common knowledge that no two albums by our dutch friends of the [law-rah] collective are alike - their output is a constant journey of discovery. 'field of view', the eighth full-length cd in their discography, is no exception. for the first time the collective wrote and produced the music as a trio: bauke van der wal - the original initiator of the project - is joined by hiekelien van den herik (member of the collective on the albums '1953' and '...as it is...') as well as martijn pieck (a.o. 'solitaire', 'inspiration', '[ans]werk' and the soundtrack of the documentary 'verzet in indië').
this collaboration resulted in an album which has the typical [law-rah] signature: massive deep drones and minimalistic sound collages are accompanied by minimal sequences and (un)steady beats that blend into the alienating soundscapes or set the pace for memorably haunting, atmospheric melodies. in the vocal department hiekelien proves herself to be an amazing singer, alternating between spoken word recitations as known from earlier [law-rah] albums and one-of-a-kind songs.
'field of view' delivers a new chapter in the history of this prolific project's output - a fascinating insight into different perspectives, exhibited in a surprising and captivating album. the whole view we have of things, how we observe, what we see ... what is reality?... is reality really what we see?