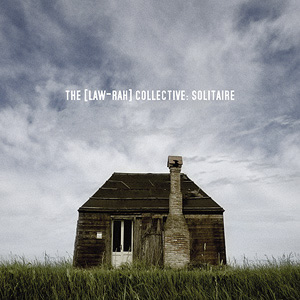 release info
title: solitaire
artist: the [law-rah] collective
label: raubbau
catalog nr.: raub-008
releasedate: october 24th, 2009
tracklist:
1. from inside an empty room
2. lavender scent
3. when blue turns grey
4. silent voices
5. away from home
upc 821272206422.
jewelcase packaging.
artwork by salt
a picture of the house you once called home, the smell of white roses, lavender in the garden and a sound too distant to recognise. anything can and everything will trigger memories. fragments of sound have been manipulated by the [law-rah] collective to tell a new story, to create a new reality with everything you find on your way. this can be anything from mental images to hidden emotions, from unknown smells to forgotten dreams. everything transforms you into who you are now, in this reality, at this moment. though it's not likely that every part of who you are is the truth. your memories are your interpretation of the truth and don't have to be truthfull at all.
as a child you played the game where one person tells a sentence and it follows a chain of people. what comes out of it is a new sentence, which very probably has nothing to do with the beginning. on their new album 'solitaire' the [law-rah] collective is playing exactly that game, albeit differently.
like on the 2008 ant-zen album 'inspiration', the duo martijn pieck and bauke van der wal upped the ante with the collective's 7th full release. sound wise they return to the collective's origins: a combination of ambient structures and deep drones with sudden breaks in the sound spectrum. 'solitaire's threatening and oppressive mood will leave you in a state and in a place where you haven't been before. a new reality which is more then the sum of its parts.